We've done a few updates to my daughter's
Paris Themed
room. She got a new bunk bed so we switched her room around. She sleeps on the top bunk, so she needed a shelf for her glasses, a lamp and her ipod dock.
So we made Eiffel Towel shelves.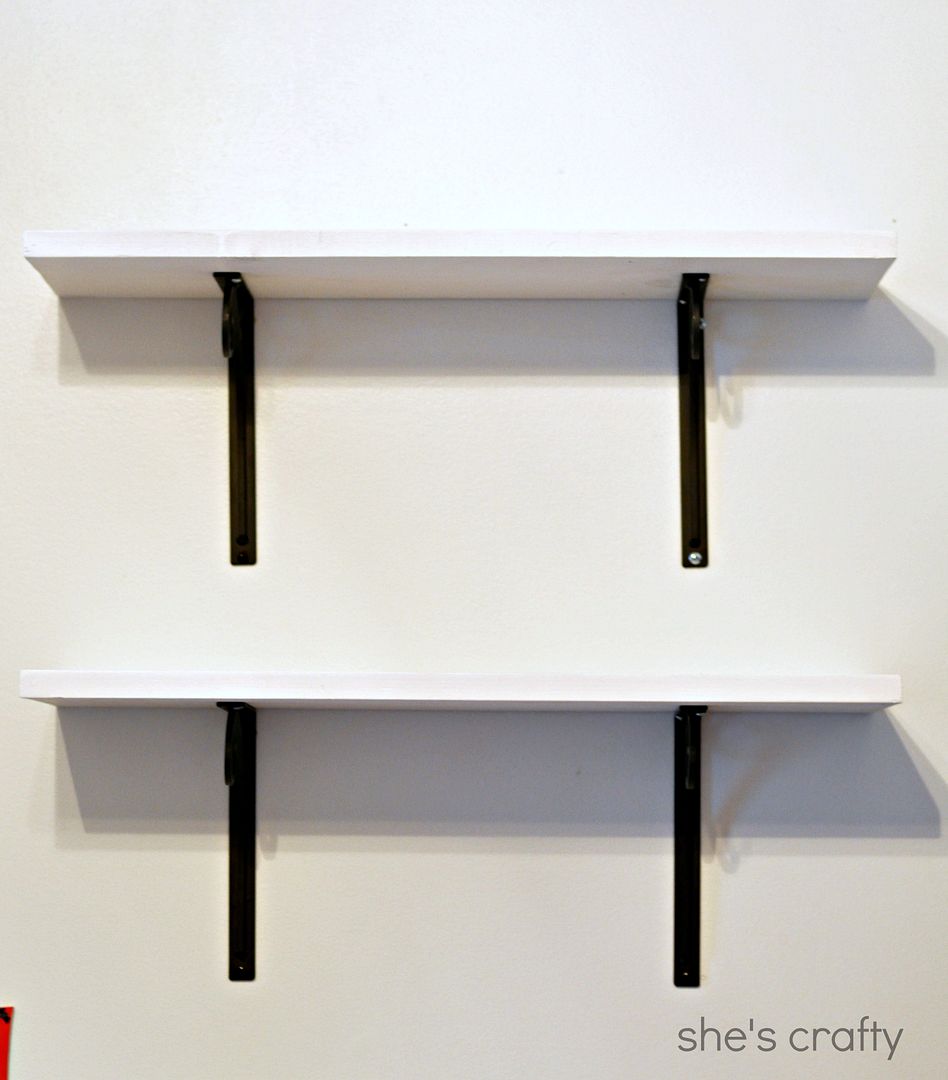 We started with these plain jane shelves. I made them a 1x6 cut down to size. I painted the wood pieces white and then used 4 black metal shelf brackets and hung the two shelves on the wall. They were really simple to make but look really boring.
This wall decal is HUGE. But luckily it comes in pieces that make it manageable.
I put the bottom piece up, right at the bottom of the shelf.
I cut around the shelf brackets with an exacto knife.
The sticker is repositionable so I could pull it back off the wall and re stick it down. Once I cut the small section out of the decal for the bracket, it fit perfectly.
I continued positioning the other pieces until the entire tower was finished.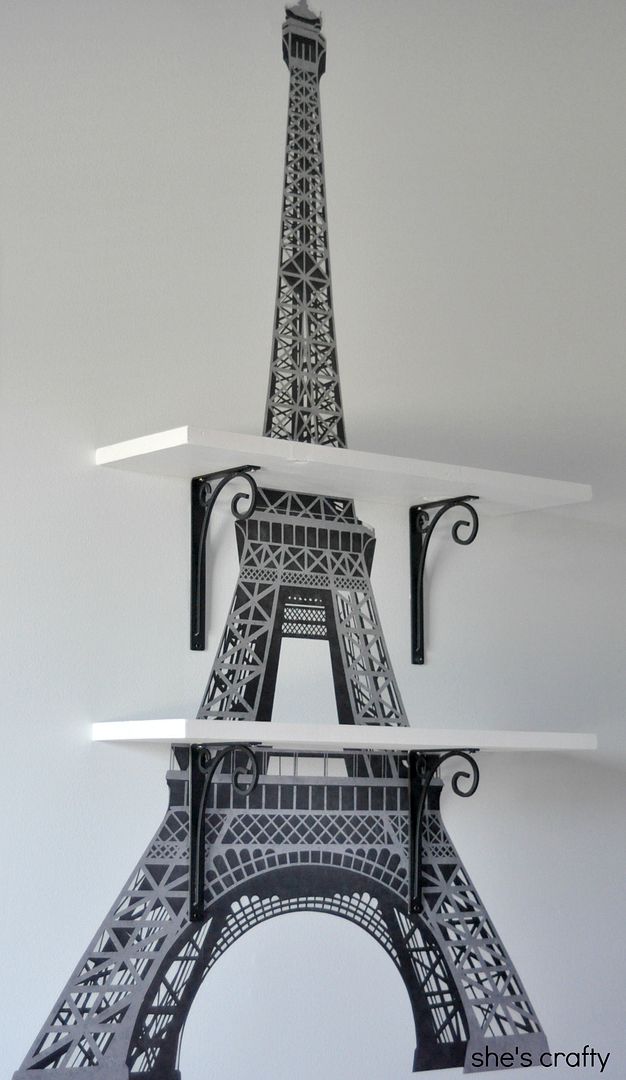 It looks so cool doesn't it? The graphic really pops off the wall!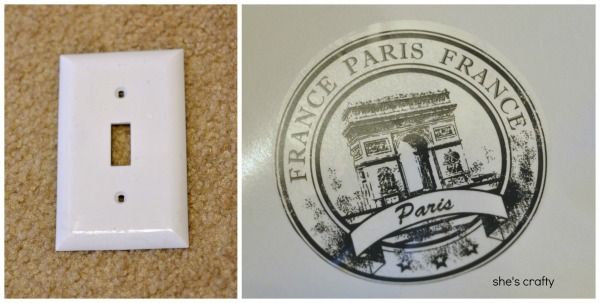 There are extra stickers included with the tower so I took one of them and covered the light switch plate.
It turned out really well too! I'm telling ya, the stickers are amazing and so very simple to use!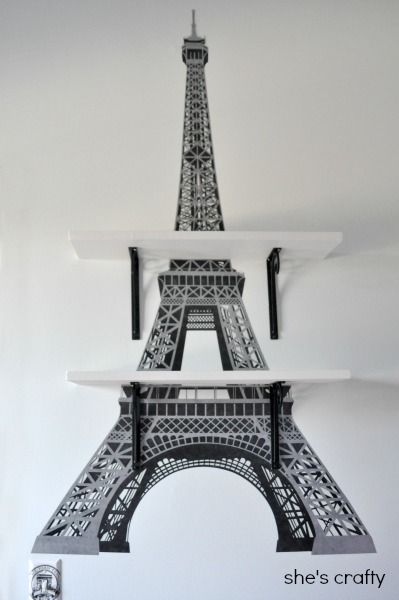 I will be back with a tour of the rest of the room as soon as I finish up a few details.