I have developed a love of cake plates!
Everything seems much more grand when presented on a raised
platform instead of a boring old plate!
So of course I had to figure out a way to DIY one.
I saw a cake plate with a wooden base
and white plate top, that I loved!
The wooden bottom reminded me of a candlestick.
I knew I could make something similar.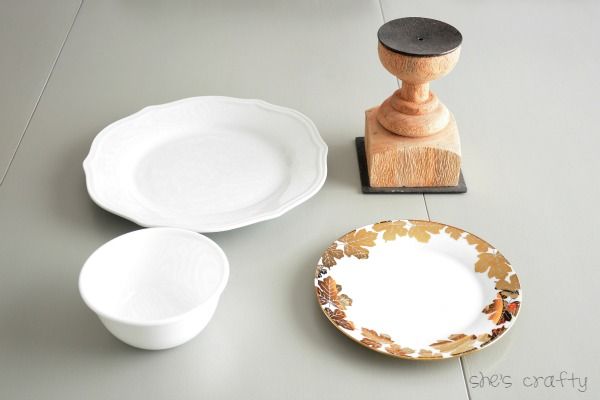 I picked up a white, scalloped
dinner plate and a small white bowl
from Walmart.
I found the gold leaf plate at Home Goods.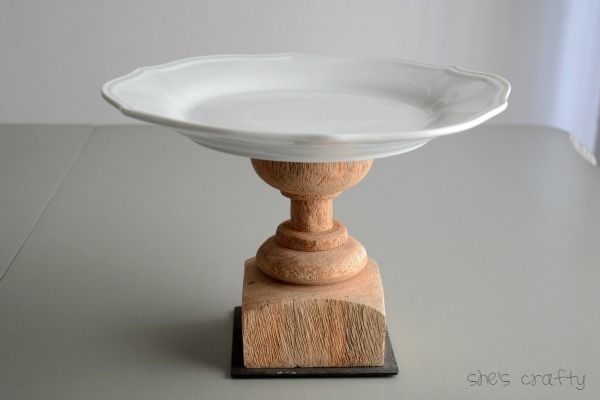 I didn't want this to be permanent, so I just stuck these together with hot glue.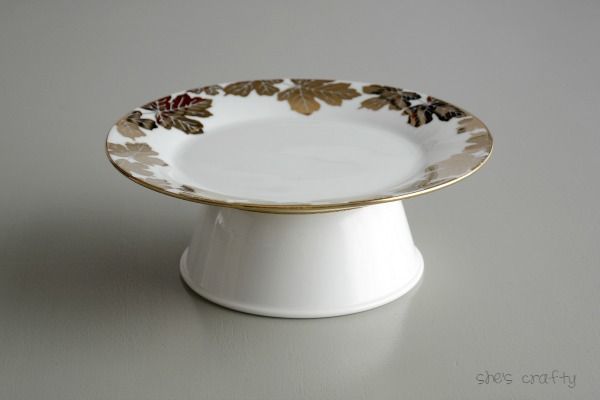 I hot glued this one as well.
Hot glue is not very sturdy (these will pull apart easily)
so I kept that in mind when
I was placing items on my DIY cake plates.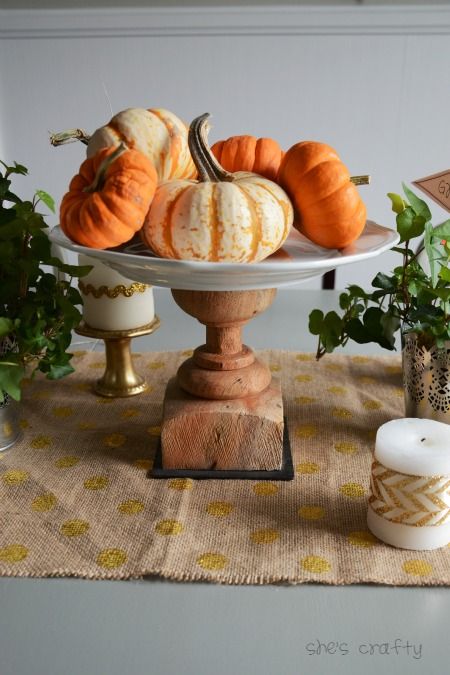 This DIY cake plate goes perfectly on my fall table,
that I'll be sharing later this week.