Here in the south, kids go to pre-school and Kindergarten all day. All day school = nap time, and with nap time, a child needs a nap mat. Nap mats are required and that means a nap mat cover is important too. I'm sure there are covers you can purchase, but making a cover with fabric your child chooses will make them so happy!
It's pretty easy to make a Nap Mat Cover. I'll show you how! updated August 2019
this post contains affiliate links.
My son is started pre-school. Since he will be going all day, twice a week, he needs a nap mat cover. He chose some cool fabric for me to make him a cover.
Supplies needed for Nap Mat Cover
How to make a Nap Mat Cover
Fold the fabric in half lengthwise, inside out.
Lay the mat on top of the fabric to measure how much is needed. I cut off about 1/4 of a yard.
Sew the sides and the bottom closed, leaving the top open like a pillow case.
Fold the unfinished edge of the open end down 2 times and sew a hem.
Sew velcro to the ends of the opening for a closure.
Stuff the plastic mat inside the cover, and close it with the velcro.
My little man took the nap mat for a test drive and requested a pillow for his nap mat.
How to make a pillow for a nap mat
Cut two 8 x 20" pieces of minky fabric
Turn right sides in and sew around the edges leaving a 3 inch opening
Turn the fabric right side out
Stuff the pillow with Poly Fil
Hand sew the opening closed
To attach the pillow to the nap mat, sew 2 buttons on the pillow and line up buttons sewn on the cover.
In a 5 inch piece of ribbon, cut 2 holes for the buttons
Melt the edges of the ribbon with a flame to keep the ribbon from fraying
The ribbon holds the pillow to the nap mat nicely.
To keep it all together, I wrapped more of the same ribbon around everything. It is closed with velcro
sewn to the ends of the ribbon.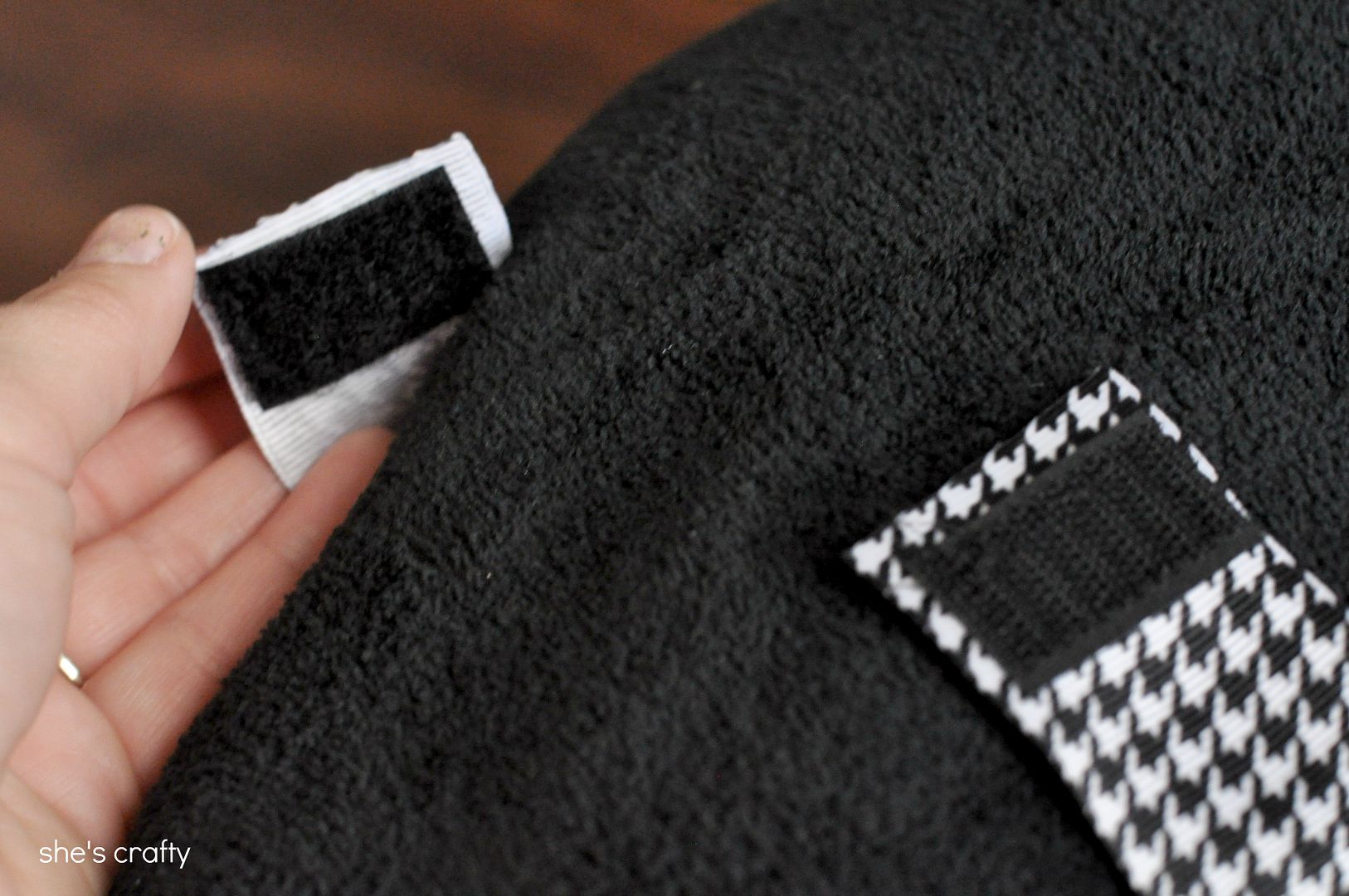 My son loves his nap mat. Hopefully he'll actually take a nap on it at school!
This Nap Mat Cover or Kinder Mat Cover was simple to make and removes easily to make washing a breeze!