Fall is my favorite time of year!
I get so excited to refresh my house for my fave season!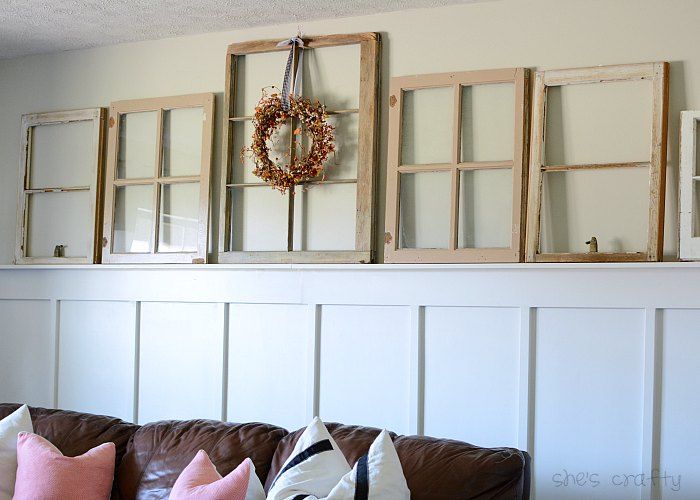 I added a wreath to my row of vintage
windows above the board and batten.
This wreath has been around
for quite a few years in my house!
I think I got it from Michaels many years ago.
I just got a new jute rug from World Market.
It's the perfect size and shape.
And I got it for a killer price!
I love when the stars align like that!
family picture from last year.
It's about time to have new ones taken!
I found this brown thermos at Goodwill.
I picked up the wheat from Michaels.
On our open book shelf-
the cotton, small TN plaque and the holder
I can't let any holiday go by
without using my lightbox.
I store the extra sliders in the
vintage metal box underneath the lightbox.
I picked up this darling little lamp
from the BH and G line at Walmart.
It was less than $6!
I bought this cute stack of pumpkins to go on my front porch.
But it's still 80 million degrees outside.
I don't want them to rot, so they'll stay inside until the
weather gets its act together.
I love mixing metals and different textures!
Everything here is from my stash.
That's my Fall Home Tour.
Check back next week when I'll have more fall decor up.