If you're looking for a pretty and fun way to give Christmas gifts this year, I have an idea for DYO which means decorate your own Personalized Gift Bags.
this post contains affiliate links
I know it's a tad early to be talking about Christmas for some of you, but it's never too early to start planning. And it's definitely not too early to be thinking of Christmas shopping. I won't even tell you how many days are left, but if you want to freak out, google how many days until Christmas. Makes me kinda have heart palpitations.
Any way, take a deep breath and let's talk about Christmas gifts today, because I have a fabulous idea for decorating your own gift bags so they can be personalized to any color scheme or preference.
How to Decorate Your Own Gift Bags
Actually gift bags aren't too hard to find at the super market or even the dollar store. But if you want to personalize them, then this is the idea for you. Also buying supplies in bulk makes the bags much cheaper than even the dollar store has.
Supplies to Decorate your Own Gift Bags
The first thing with any project is to gather your supplies. Use what you have on hand or pick up supplies from the craft store or the following links:
I have drawers and drawers of craft supplies categorized (loosely) by color and theme. I have collected these things in my years of scrapbooking and crafting. If you don't have a hoard stash, you can purchase a few things at the craft store.
How to Decorate Brown Paper Gift Bags
Measure the size of your gift bags. You will be covering the gift bag with scrapbook paper, so with your measurements, decide how big you would like the paper. Cut your paper with your paper trimmer.
Glue the scrpabook paper to the gift bag with a light layer of tacky glue. I like to use tacky glue because it holds very well. Just make sure to use a light layer or the paper will buckle.
Use the same tacky glue to attach embellishments to the gift bag. You can use vintage post cards that are reproductions or even authentic vintage that you've gotten from the flea market/antique store.
Then attach stickers and other embellishments.
Tie ribbons onto the handles as well as bells.
You can put tissue paper in the top of the gift bag, or staple it shut. Either way totally works.
You can also use this same process to make gift bags for other holidays and birthdays. So fun to make them personalized for the event that you will be attending.
Decorate your own or Personalized Gift Bags are such a great way to give gifts in a personalized and super cute way. And if you need further persuasion, they are inexpensive too. :)
Don't go yet, a bunch of my friends have Gift Wrap ideas too!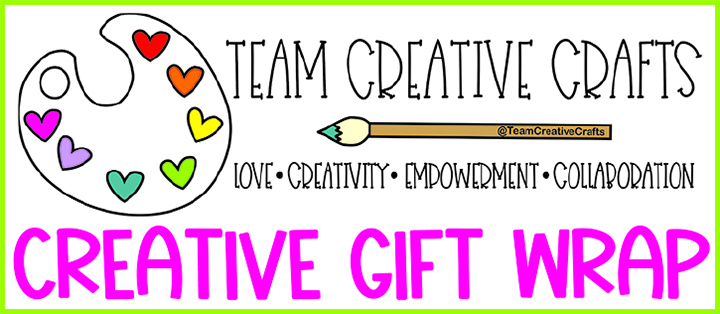 linking up to:
Craftastic Monday
Inspire Me Monday
Happiness is Homemade
All About Home