Have you ever wondered how to give a money gift without shoving a few bills in a card?
Well, here's an idea for you-
Birthday Balloons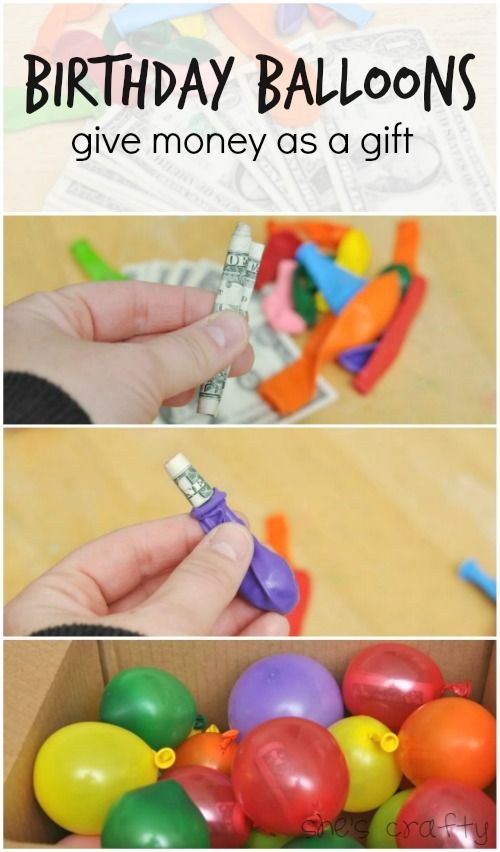 As my nieces and nephew get older, I have a hard time figuring out what to get them for their birthday's and Christmas. On top of that, they live on the other side of the country, so shipping can get expensive. I know for sure there is something they will always like...cold hard ca$h! I've given them a twenty in a card plenty of times, but that is boring.
I used latex balloons and 20 $1 bills.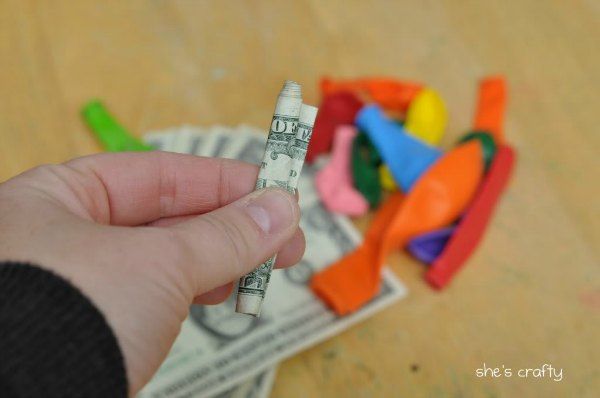 I rolled each dollar bill ...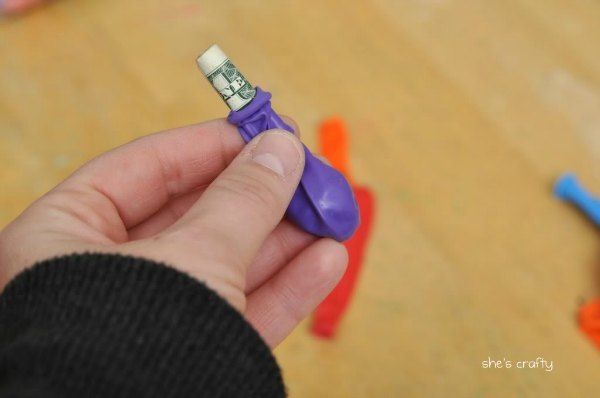 pushed it into a deflated balloon and put a little bit of air into each balloon.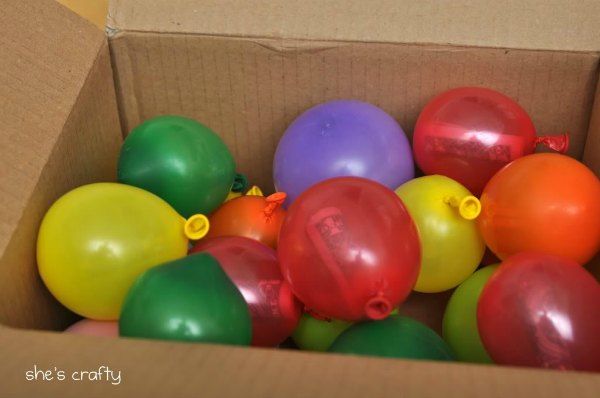 Then I gathered all of the balloons into a cardboard box, closed it up with a birthday card and sent it off. (I know USPS really frowns on sending cash through the mail, so use your discretion) I think my nephew was pretty happy with his gift.